Every year, billions of fish are caught from the seas, dried, pressed and ground to make fishmeal and oil. These are, in turn, used as feed by the aquaculture industry to rear seafood, including fish. Nearly half of all fish eaten globally today comes from such seafood farms, and this share is expected to grow to 60 per cent by 2030.
Fishing for catastrophe , a report published by The Netherlands-based Changing Markets Foundation in October last year, shows how the $362-billion aquaculture industry is havocking natural fish stock, destroying marine ecosystems and disrupting traditional livelihoods, besides undermining the food security of vulnerable communities.
The report — based on findings from India, Vietnam and Gambia — found that in 2016, 69 per cent of the fishmeal and 75 per cent of the fish oil produced were used for seafood farming globally. The United Nations Food and Agriculture Organization estimates that 33 per cent of marine stock is fished in biologically unsustainable ways. With governmental assistance, fishing vessels are now able to fish farther, longer and with greater intensity. The crisis brewing underwater, though, is yet to raise a stink on shore.
Tanmoy Bhaduri is a Kolkata-based independent photojournalist; the photoessay was developed as part of a workshop at the Earth Journalism Networks in Kochi
Sea change: A trawling vessel ventures deep into the Arabian Sea. Stock of fish such as sardines, traditionally used for fishmeal, has thinned; new varieties are appearing in catches, suggesting changes in the marine ecosystem
Off the hook: Researchers claim that the growing demand for fishmeal and oil has led to overfishing and hastened the decline of natural fish stock in India
Fish to fish: Billions of edible fish caught in the wild every year are diverted from human consumption to feed the fish farms of the aquaculture industry
Empty trash: If a 10-day fishing expedition in the past yielded roughly 10 tonnes of trash fish — varieties with little market value — the catch has now dropped to 500–900 kg
Disappearing sardines: In June last year, media outlets reported how the drastic decline in sardines has left Kerala's fishermen in crisis and affected food security in the region
Market watch: Morning rush at the Cochin Fisheries Harbour. The growing demand for marine fish is leading to unsustainable fishing practices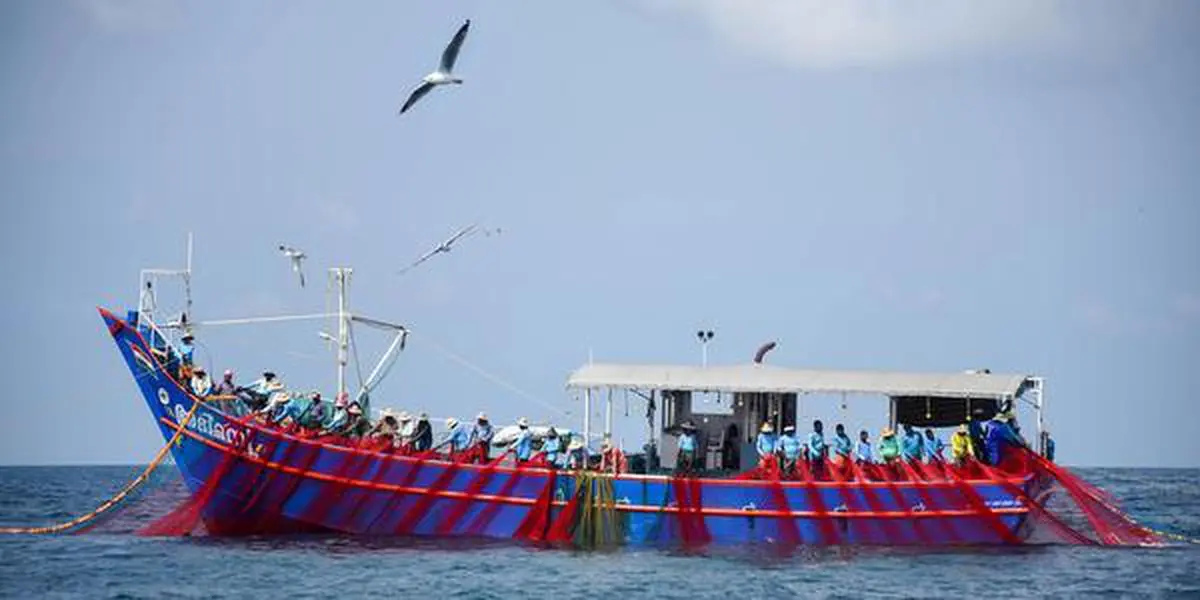 Catch those numbers: India is one of the world's leading aquaculture producers, thanks to its 7,517-km coastline. According to the National Fisheries Development Board, India exports more than 50 varieties of fish — roughly 1.05 million tonnes — to 75 countries