A man transports air-coolers on a rickshaw trolley in Jabalpur.
A labourer dries vermicelli during the holy month Ramzan, in Prayagraj.
Daily wage labourers unload bananas at an APMC market in Bengaluru.
Loads of vegetables remain unsold at a market near Mohali.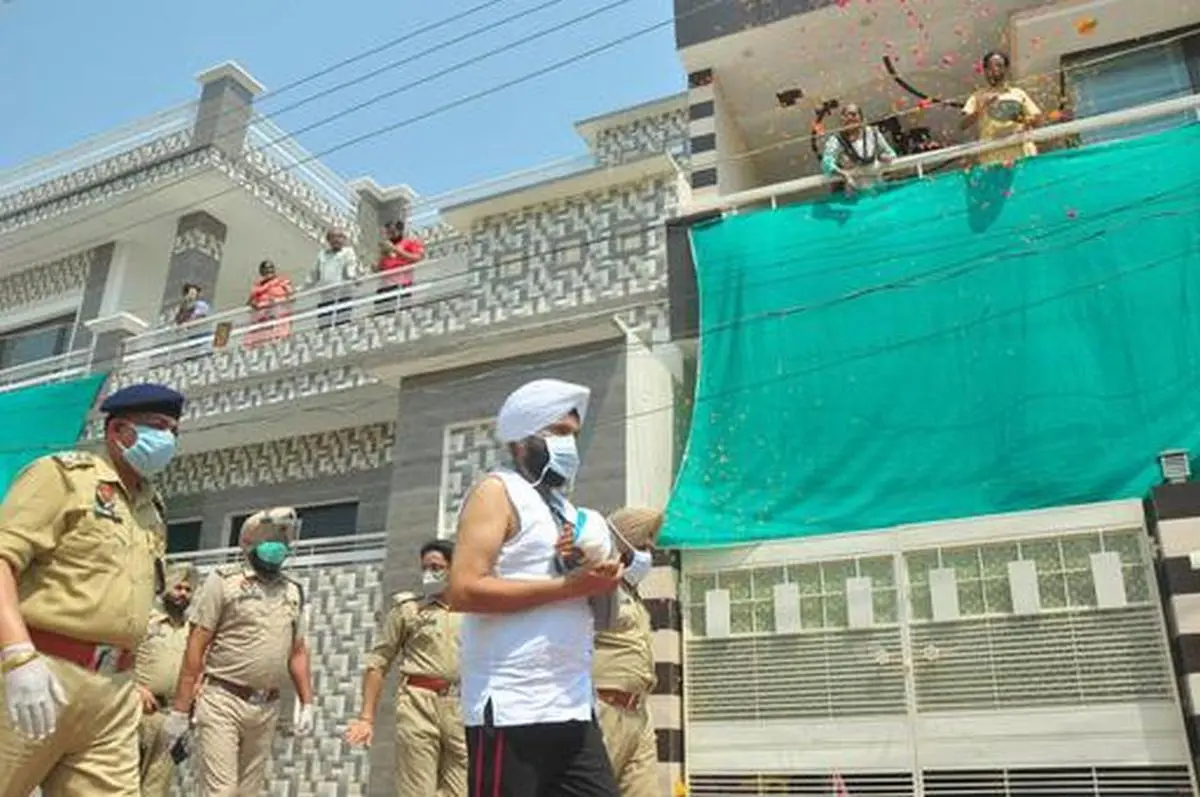 Sub-Inspector Harjit Singh (right) is welcomed by his neighbours in Patiala as he returns home. Singh, who was assaulted while on duty, was earlier discharged from Chandigarh PGI Hospital.